Friends – Jumble Sale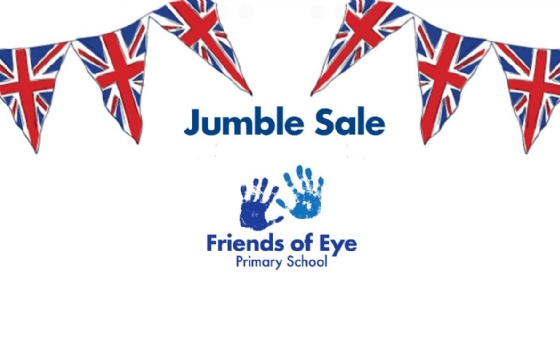 Our Jumble Sale will take place on Saturday 9th November, 2 - 4 pm in the School Hall.
50p Entrance.
We will be serving coffee and cakes.
All proceeds go towards the School Library.
Please note:
We are taking donations from Monday 4th November to Friday 8th on school runs. To be left by the giant Aldi picture.
Thank you!.
Alison Steel, Chair of Friends of Eye School