Class 6 – Cedar
Welcome to our new Cedar Class page. This page covers details for the coming year, with helpful guides on your child's learning journey. We are going to add more... and we're amazing!
---
Teachers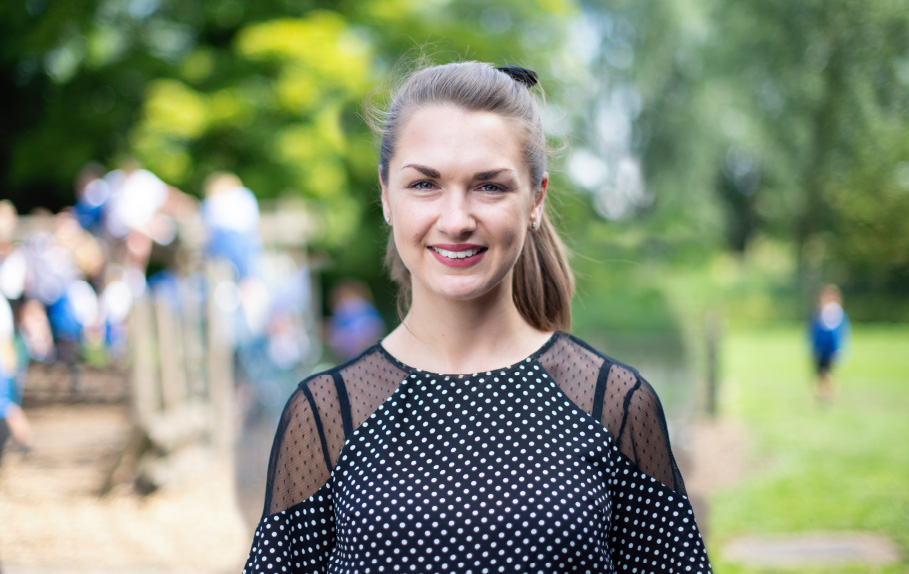 Miss Thornton
Teacher
About Katie
What's your favourite book?
When I was little, my favourite book was 'The tiger who came to tea'. I remember dressing up as the little girl Sophie for World Book Day. Later in primary school I loved reading books by Jacqueline Wilson. I also remember reading 'Naughts and Crosses' by Malorie Blackman in Year 7 and to this day it still remains one of my all time favourites.
What's your favourite hobby?
I love baking! When I was growing up, my mum and I would bake together every Sunday and whenever I went to visit my Nanny or Granny I would bake with them too. I'm not very good at doing fancy icing and making cakes look pretty or professional, but I am good at ensuring they taste yummy!
What has been your most exciting adventure?When I was 18 I packed a bag and travelled to New Zealand for a month on my own. I travelled the North Island and spent a week volunteering in a primary school in Auckland. One of the highlights of the trip was waking up at the crack of dawn and being dropped off by a boat in the middle of the sea to swim with dolphins!
Tell us about a job you did before you were a teacher….
Whilst I was studying for my A Levels and during university I worked in Boots. I really enjoyed it. I loved chatting to the customers and helping them. It helped me to become a more confident person and also resulted in me making lots of new friends who I am still in touch with now.
What's your most inspirational thought?
I am a very cheerful and smiley person and so each day, I try to make the staff and children at school smile and laugh. I think being positive, optimistic and kind is so important in life. I love the quote 'spread kindness like confetti'. I think that everybody should aim to spread kindness everywhere they go.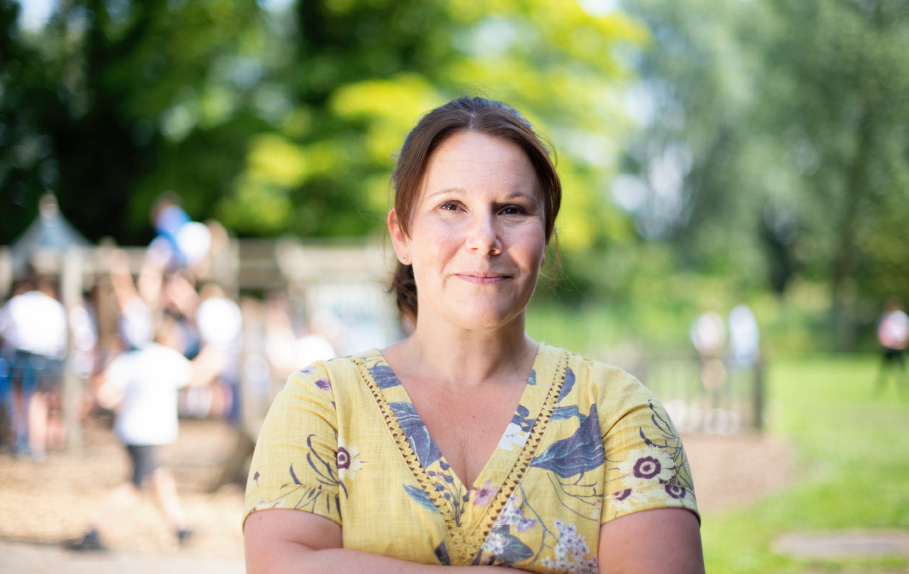 Mrs Robinson
Higher Level Teaching Assistant (HLTA)
Cedar Class Twitter Feed
Stop Motion – Hopefully when we get back (with Mr Taylor)
Stop motion is an animated filmmaking technique in which objects are physically manipulated in small increments between individually photographed frames so that they will appear to exhibit independent motion or change when the series of frames is played back.
Current class read
The Boy at the Back of the Class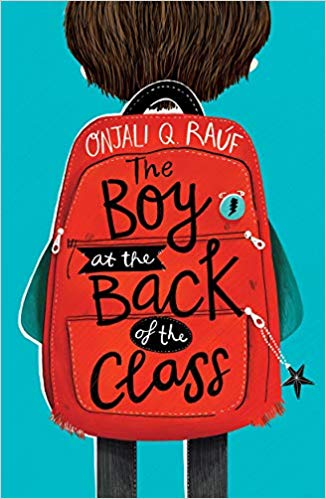 "It is a heart-tugging book which takes you on a rollercoaster of emotions, including sadness, shock and much more..."
– Coco
It has impacted my thoughts on refugees in a good way. It has made me realise that refugees are just like you and me.
– Henry
When I listen to Miss Thornton reading this book to us, I think, is this really happening to other people in our world?
– Amelia
This book has really made me empathise and consider that people in our world think differently and that everyone lives and has experienced different things which you can't just see by looking at them.
– Ella
Everybody is hooked on this book, but because I have already read it, I have been struggling not to share the stories amazing secrets.
– Fred
Year 6 – Reading List
Carrie's War, Nina Bawden
When Hitler Stole Pink Rabbit, Judith Kerr
Forgotten Voices of the Second World War, Max Arthur
The Diamond of Drury Lane, Julia Golding
Framed, Frank Cottrell Boyce
Homecoming, Cynthia Voigt
Noughts and Crosses, Malorie Blackman
Knife Edge, Malorie Blackman
Private Peaceful, Michael Morpurgo
The Secret Diary of Adrian Mole Aged 13 ¾, Sue Townsend
Treasure Island, Robert Louis Stevenson
Mortal Engines, Philip Reeve
Clockwork, Philip Pullman
Dragon Keeper, Carole Wilkinson
The Curious Incident of the Dog in the Night-Time, Mark Haddon
Peter Pan, J M Barrie
Wizard of Oz, F Baum
Robinson Crusoe, Daniel Defoe
Oliver Twist, Charles Dickens
Jungle Book, Rudyard Kipling
The Railway, Children E Nesbit
The Borrowers, M Norton
The Adventures of Huckleberry Finn, Mark Twain
Alex Rider series, Anthony Horowitz
My Story series, Various authors
Anne Frank: The Diary of a Young Girl, Ed. Otto H Frank
Boy Overboard, Morris Gleitzman
Sabriel, Garth Nix
Rooftoppers, Katherine Rundell
The Graveyard Book, Neil Gaiman
The Nowhere Emporium, Ross Mackenzie
Who Let The Gods Out, Maz Evans
The Legend of Podkin One-Ear, Kieran Larwood
George, Alex Gino
Holes, Louis Sacher
Cogheart, Peter Bunzl