Friends of Eye School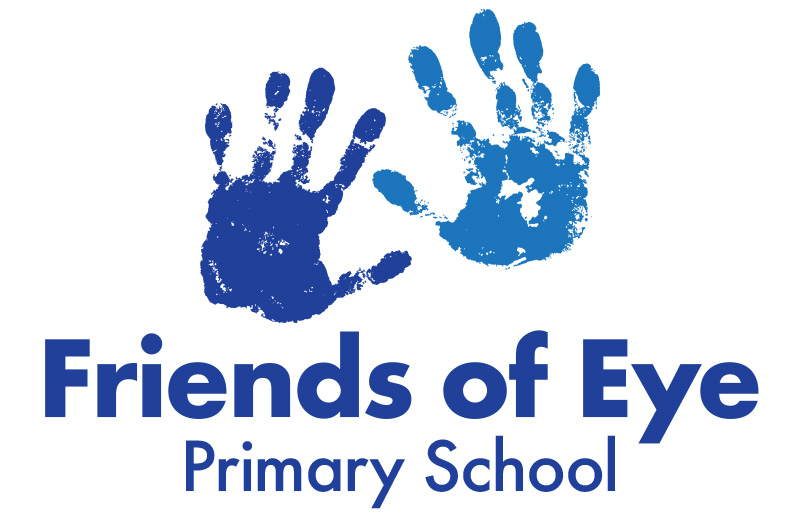 Friends of Eye Primary School Charity Number: 1109125
FRIENDS of Eye is a group of parents, carers, teachers and local businesses who work together to raise much needed funds to support our children's learning.
Over the past few years, you have helped us to raise £13,500 for ICT, through a wide variety of activities. We're delighted to let you know that these funds are being used to buy:
an upgraded computer server - a valuable asset for the whole school;
32 brand new Chromebooks - a complete class set, which will benefit the whole school and transform the children's ICT lessons; and
a fantastic interactive white board with a stand - to complement the Year 5 classroom layout and replace their existing inoperable whiteboard.
We've also recently subsidised school trips, paid for the school's Twinkl subscription, purchased guided reading books and bought Christmas presents for all of the children.
What next?
We're now aiming to fundraise £8,000 to completely revamp and restock our school library. The project plan is to fully utilise the incredible space and fill it with new reading material for all the children.
This can only be achieved with your continued help and support. We really appreciate everyone who has either attended, purchased tickets for, or contributed towards one of our many events including movie nights and tombola's as well as the Summer and Christmas fayre to name but a few. Thank you!
2023 Dates for your diary
Sweet Treat Friday - every Friday, after school, sweets are available to purchase.
February
Plus many other exciting dates to come.
Past Events
School Disco
Jumble Sale
Dress Down Day
Movie night
5p Collections jars
Gifts for Father's Day
Charity fundraising day (organised by G Shurey Butchers & Queens Head pub)
Greatest Showman outdoor singalong
Who are Friends of Eye
Chair - Kate McKechnie (Y5 parent)
Treasurer - Stephen Anderson (Y1 parent)
Secretary - Cheri-Ann Weatherley (Y4 parent)
School Representative – Emily Burden

Plus many more parents.
Get involved
Anyone who has a child at the school or who is involved in the local community is welcome to join us. We'd love to see lots of new faces at our meetings (one or two each term), or if you can't do this you can still help us by getting involved in the activities.
We're always happy to have more volunteers and new ideas. If you'd like more information, please contact one of the Friends above or leave your details with the school office.
Visit us on Facebook at Friends of Eye Primary School and like and follow our page to keep up to date with all our news and activities.
Email: FRIENDS