Road Safety Officers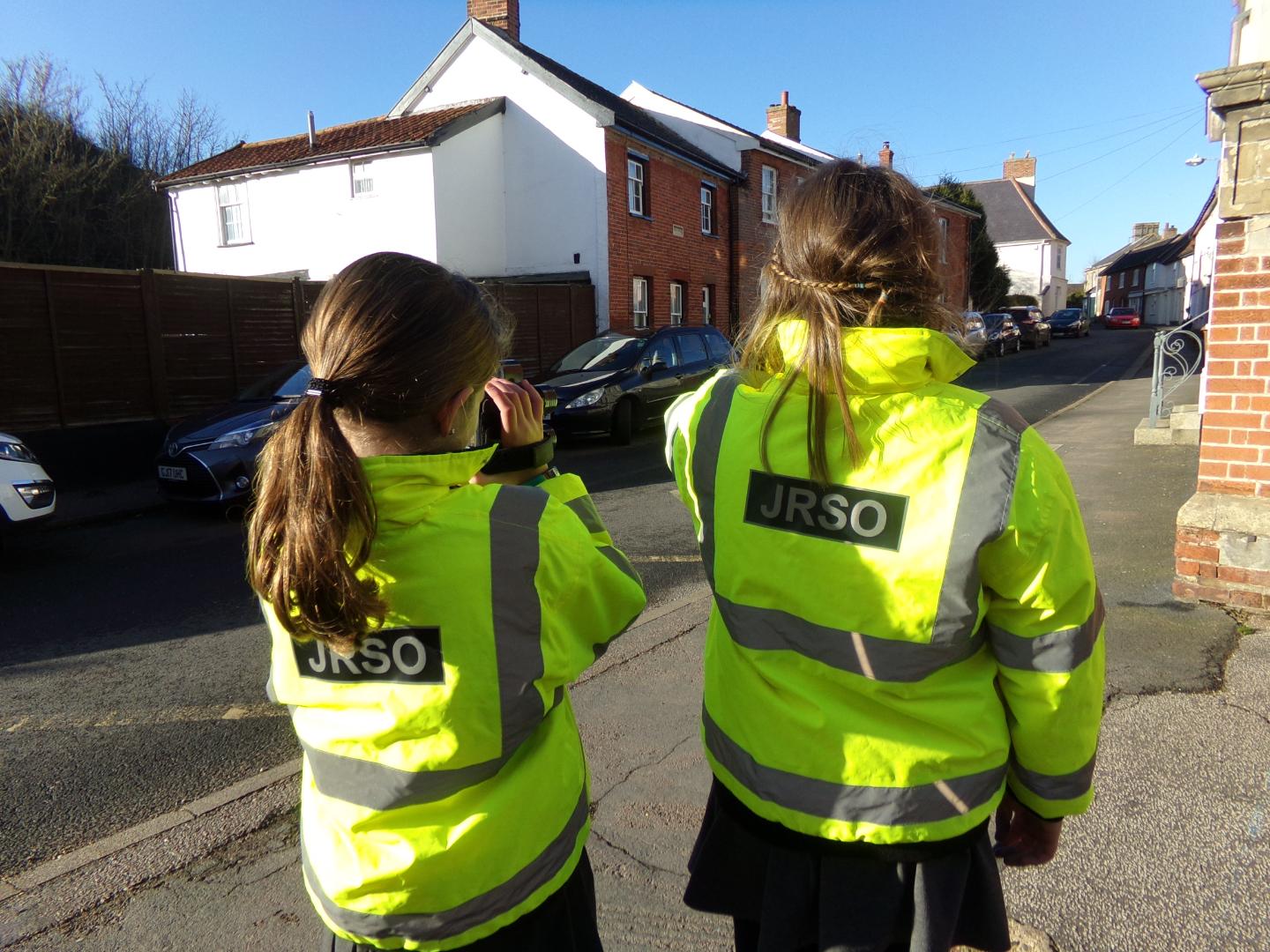 Hello, we are the Junior Road Safety Officers of St Peter and St Paul Primary school.
We are looking forward to bringing lots of road safety ideas to our school and teaching adults and children to keep safe near the road.
Keeping safe on your bike
Don't crack like an egg, protect your head! Looking at keeping safe on your bike.
We spoke to Year 3 about why it is important to wear a bike helmet when riding their bikes. We showed them what happened if a helmet was not worn correctly using an egg to represent a head.
We reminded the children that if they had asked for a new bike for Christmas then they would need a new bike helmet too!
Speeding in Eye
We went out with the local police to learn all about speeding and how a speed camera works. We went in a speed camera van and we were allowed to use speed guns to record the speeds that motorists do in Eye. We actually caught a couple of speeders!!!